For her

29 Faces challenge

Ayala Art says to use any size, style, technique, medium, material or surface. Any level of expertise. Make. blog. Visit and Have Fun.
I've got to challenge myself and break away from the pencil drawings that I love.
Face 14
pencil drawing
Face 15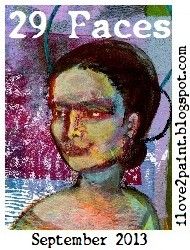 I am half way to 29 Faces. WOO HOO!